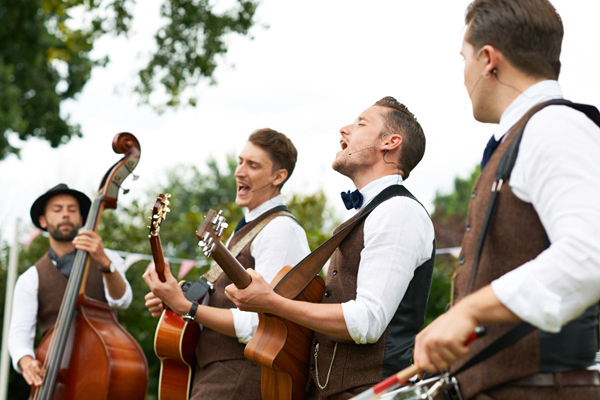 Looking For The Best Live Bands In Orlando, FL?
Rate Includes:
Entertaining Live Band Show
Need help organizing your party plans? This bundle includes a FREE party planning consultation
SUBMIT A REQUEST
Acoustic Bands
African Drum Bands
Alternative Bands
Americana Bands
Big Bands
Bluegrass Bands
Blues Bands
Christian Bands
Classic Rock Bands
Country Bands
Cover Bands
Dance Bands
Disco Bands
Folk Bands
Funk Bands
Heavy Metal Bands
Indie Bands
Jazz Bands
Mariachi Bands
Motown Groups
Oldies Groups
Party Bands
Pop Bands
R&B Groups
Rock Bands
Soul Bands
Steel Drum Bands
Swing Bands
Top 40 Bands
Tribute Bands
Wedding Bands
Phillips | Advice & Ideas
Always Pick a Party Theme
An event theme, whether it's for a corporate conference or a dinner party, should embody the objectives of the gathering, and when it does, it can function as the glue that unifies them.
Start Early
Starting to plan for your event 2-3 months ahead provides you the opportunity to book your desired venue, hire your favorite live band, and of course, find the perfect outfit!
Schedule a Party Coordinator
There are plenty of reasons to hire an event planner. Most of all, they boil down to saving you stress and saving your event budget—without sacrificing the WOW-factor.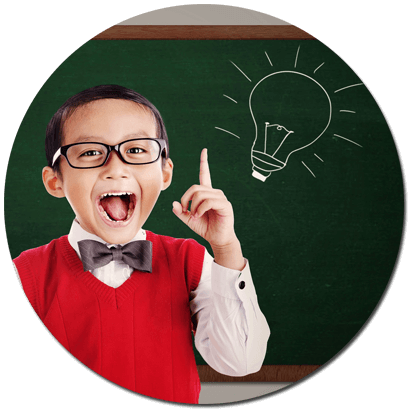 PICK A SERVICE

---
Which entertainment service would your guests or guest of honor enjoy most?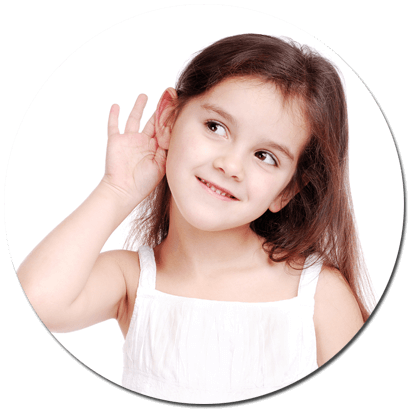 GET A QUOTE

---
Getting a quote is easy. Simply fill in the service desired, location and contact information.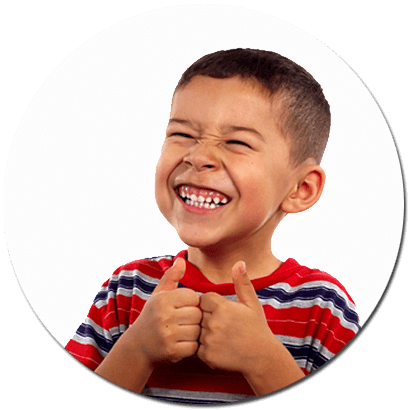 BOOK WITH CONFIDENCE

---
We take pride in providing the best entertainers and rentals in the industry.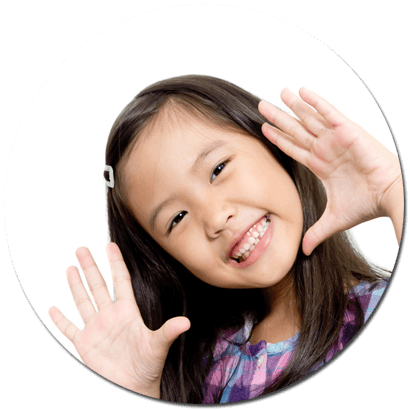 PARTY LIKE A ROCK STAR

---
We're always available to answer any questions you may have. It is our pleasure to serve you and your guests!
---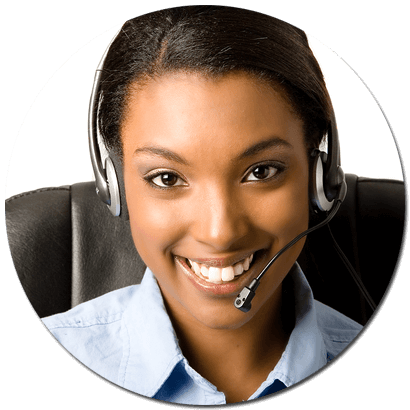 OUR PROMISE

---
Quality Assurance
Secure Payments
Hands-On Support
Nationwide Availability
FAQ about hiring Live Bands in Orlando, FL
Why Book a Live Band for my Orlando, FL-area party?
Bands are available for weddings, receptions, parties, fundraisers, corporate events, holiday parties, school activities and so much more. Music can be geared toward any size of crowd and any age group. Solo musical acts as well as full ensembles play pop, classical, country, rock, contemporary, jazz, Latin, folk, reggae, hip-hop and every other genre. Some bands just play instruments, while others play instruments and sing. Some even provide emcee services. Several factors affect the costs of booking a band.
Reputation
Musicians with a well-respected name or huge following tend to charge higher rates. If you want Beyonce, you're going to have to pay for her time.
Rates
Some bands charge flat rates for their services, and others charge a per-musician hourly fee to ensure that each artist in the group is compensated for their time. Some gigs require more or less musicians (a solo act, a trio, etc.) than others, and prices vary accordingly.
Additional costs
In addition to the time spent performing at an event, the cost for live music may include practice hours, time spent learning special-request songs, travel time and expenses, and preparation and transport of gear to the event. It's not realistic to hope for a professional string quartet to perform for $200. That would be only $50 per person for hours and hours of work, in addition to the two hours they play at the party.
Travel
Some bands charge a travel fee beyond certain distances, and others roll travel fees into their total costs. The travel fee covers the actual cost of transportation (vehicle, gas, tolls) as well as the time in transit during which they're not able to do other work. A travel fee may be charged as a flat rate or based on mileage.
If you are ready to get your party planning started, contact a Phillips family member today. Our knowledgeable team will assist you in selecting the perfect live band for your party.
(Service options subject to availability. Offer may not be available in all states)
Want to see more? Follow us on Facebook and Instagram
---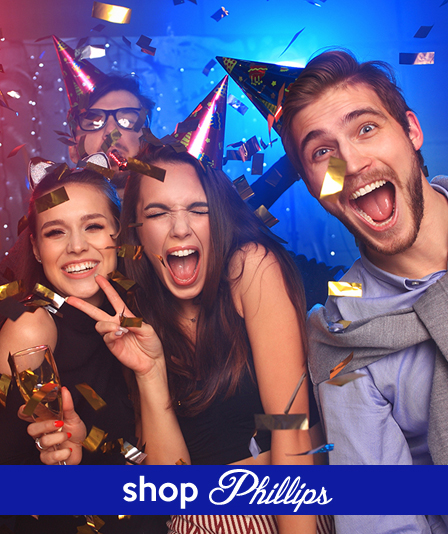 SHOP PARTY SUPPLIES
What areas near Orlando, FL do you serve?
We serve Orange County, Polk County, Osceola County, Seminole County and Lake County. Our event planners in Orlando also travel to Belle Isle, Eatonville, Maitland, Lockhart, Goldenrod, Fern Park, Gotha, Union Park, Clarcona, Windermere, Longwood, Hunter's Creek, Lake Buena Vista, Winter Garden, Plymouth, Lake Mary, Oakland, Heathrow, Killarney, Chuluota, Zellwood, Celebration, Ferndale, Montverde, Davenport, Lake Monroe, Sorrento, Intercession City, Four Corners, Tangerine, St. Cloud, Kissimmee, Clermont, Altamonte Springs, Apopka, Mt. Dora, Eustis, Deltona, Sanford, Cocoa Beach, Lakeland, Winter Park, and Geneva.
YOU ARE VIEWING

Live Bands in Orlando, FL
---
Whether you're planning a community gathering, private party, or company picnic, keeping your guests entertained is the top priority. Live bands play a large selection of hits from classic, R&B to country, and current Top 40 hits. For an enlightening, fun, and out-of-this-world live experience, we'll help you find a live band in Orlando, FL to book today!
Please note, Live Bands in Orlando, FL will also travel to Edgewood, Winter Park, Eatonville, Maitland, Goldenrod, Sand Lake, Lockhart, Hiawassee, Casselberry, Altamonte Springs, Winter Springs, Gotha, Clarcona, Forest City, Windermere, Mid Florida, Oviedo, Ocoee, Longwood, Apopka, Lake Mary, Winter Garden, Lake Buena Vista, Sanford, Oakland, Kissimmee, Plymouth, Killarney, Geneva, Intercession City
Are you a live band looking to book more events? Get more live band events today.