No matter how many parties you've thrown, or how hard you try to predict the unpredictable, some party planning fouls just can't be avoided. Maybe a guest forgets to turn off the bathroom sink and you now have a flood in your basement. Or the private wine fridge was raided and you're out a few very expensive bottles of vino.
However, there are some common mistakes made by guests that are totally preventable, and we can tell you how. Not only that, but if you keep these party planning tips in mind when the tables are turned and you're the invitee, you'll be the best guest in attendance.
From birthday celebrations to anniversary parties, below are the 10 most common party planning mistakes made by guests and the fixes to prevent them.
Guest Mistake #1: Inviting people without asking.
The fix: If you need an accurate headcount for your event (or just don't want uninvited guests), send out a real invitation rather than a casual alternative, like a Facebook event page or group text. Old-fashioned snail mail or even a digital evite does the trick. Either way, an invitation says: "I've put thought into this party, and here are the details that should be respected."
Now, the RSVP wording is your opportunity to make a clear point about guest list flexibility (or lack thereof). Something like, "RSVP by [insert a date]. Due to limited space, please note that extra guests cannot be accommodated." If you think that's a buzz kill, add a nod to your theme to loosen it up. "RSVP by [insert date] so we can program the time machine accordingly. We can't take everyone back to the '90s, you know."
Guest Mistake #2: Ignoring the "respond by" date, or not RSVP'ing at all.
The fix: Okay, you did the whole invitation thing, and some people haven't responded. Unfortunately, this happens. Set your RSVP date a week earlier than you actually need to know a headcount. Then, once that date has passed, reach out to outstanding invitees asking whether or not they received the invitation and if they'll be able to make it.
Guest Mistake #3: Asking who else is coming—before RSVP'ing.
The fix: One of the worst guest faux pas is trying to feel out the guest list before confirming attendance. Which is why it made the list, but unfortunately, it's unavoidable. You don't have to answer the question directly, simply respond with something along the lines of: "Only the best of the best got the invite. It's going to be a blast!" Or, send a GIF.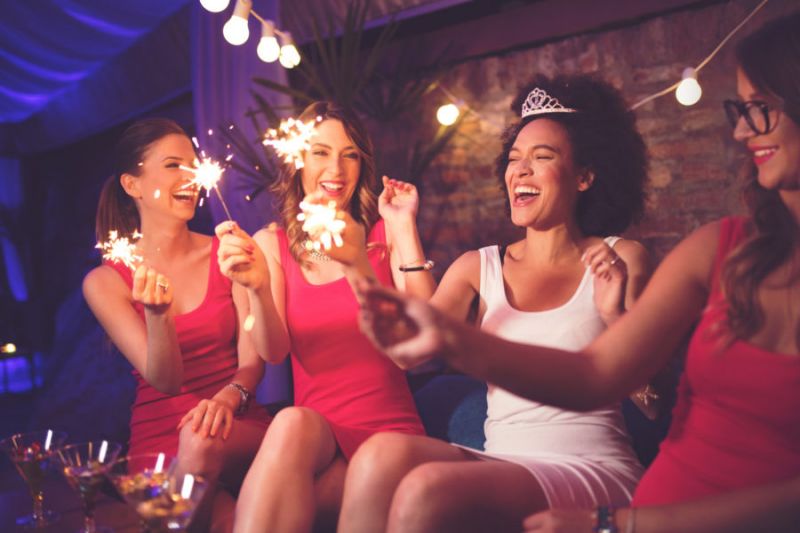 Guest Mistake #4: Taking it upon themselves to invent new parking spaces.
The fix: Whether you're hosting at home or at a venue, think about the car-to-guest ratio and parking capacity. If there might be confusion that results in people getting blocked in—or worse, parking on a lawn—give explicit instructions with overflow areas.
If parking is too tight for comfort, encourage carpooling and volunteer yourself. You can help make introductions between guests who live in each other's driving routes. There are a few pros to this: Guests can make new friends even before the party starts, Mother Nature will appreciate it and it reduces parking congestion.
Guest Mistake #5: Not dressing to match the theme.
The fix: There are a few reasons why guests discard theme-related instructions. Sometimes they just don't know where to get the stuff, and even if they do, they don't want to spend money on a one-time wear. Here's what you do: Incentivize with raffle-style costume prizes. The more elaborate the costume, the more entry tickets you get. Include the contest details on the invitation so guests can excited about putting their outfit together.
Guest Mistake #6: Not mingling with people outside their circles.
The fix: The easiest way to encourage mingling between friend groups is to plant ice breakers around the party. Think: interactive games (life-size Jenga or cornhole), a photo booth area, conversational tabletop card games or coloring books (yes, grown-up coloring books—put out crayons and adult coloring books and watch the magic happen).
Another trick to encourage meeting new people is to display names. Obviously name tags are too lame for a party. Opt for cocktail swizzle sticks that can be written on with permanent marker, or some kind of drink tag. Guests can write their name on the cocktail stick or tag and it will double as a way to tell drinks apart and learn someone's name at a glance.
You can also tee-up conversations for a seated meal. Write the guest's name on the outside and a prompt on the inside using tented place cards. Think: "Ask Dave, on your left, about his recent trip to Africa."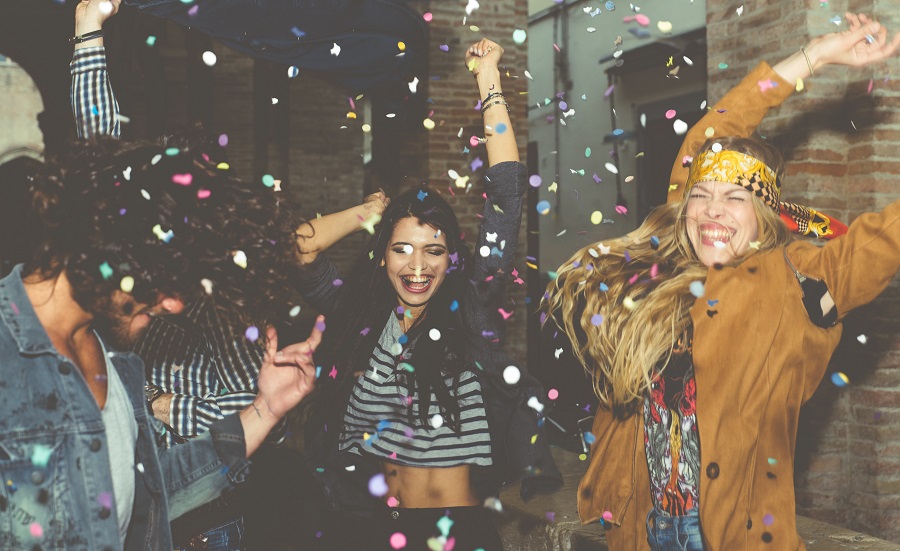 Guest Mistake #7: Congregating in one area.
The fix: Guest clusters form around three main areas: by the cocktails, by the food and in a bathroom line. If possible, set up the cocktails and a main food station on opposite sides of the party space. You can further prevent crowding by dispersing light finger foods on available tabletop surfaces or opting for passed appetizers, that way food comes to guests as they're mingling.
Guest Mistake #8: Appointing themselves to play DJ.
The fix: The easiest fix to this problem is to hire a proper DJ or live music to manage the tunes. You may be thinking that's way out of budget, but you'd be surprised how affordable some party services are—so don't count it out just yet.
Guest Mistake #9: Getting a little too drunk.
The fix: Supplement the beverage menu with two or three tasty nonalcoholic options. Soda and flavored sparkling water are great, but a cocktail is even better. Also set out pitchers of water so it's easily accessible, that way staying hydrated is just one convenient pour away.
Guest Mistake #10: Overstaying the welcome.
The fix: No matter how much you love your guests, there comes a point at the end of the party where you're ready to call it a night. You can be proactive about avoiding this by clearly printing an end time on your event's invitation. If you're at a venue, usually the staff can take care of nudging people out the door. But, if you're at home, just start easing into the clean-up process—they'll get the hint.
If you are party planning a company party for your co-workers, great! Visit Phillips Meetings & Events for on-site corporate planning options.
Planning your private party can be fun and easy. Event organizers nationwide trust Phillips Celebrations to plan their festivities. We offer a wide selection of entertainment services featuring DJ's, magicians, musical acts, speakers, event planners, equipment rentals and everything in between. Our friendly team has everything you need to host an amazing event. Call (844) 454-3397 or select a location near you for more information.